A-Tier
,
Fansub Review
— By
Dark_Sage
on July 10, 2011 11:42 pm

I'm decently impressed with this release, FFFpeeps.
File size: 265 (LQ MKV), 449 (HQ MKV)
Japanesiness: Japanese name order. No honorifics.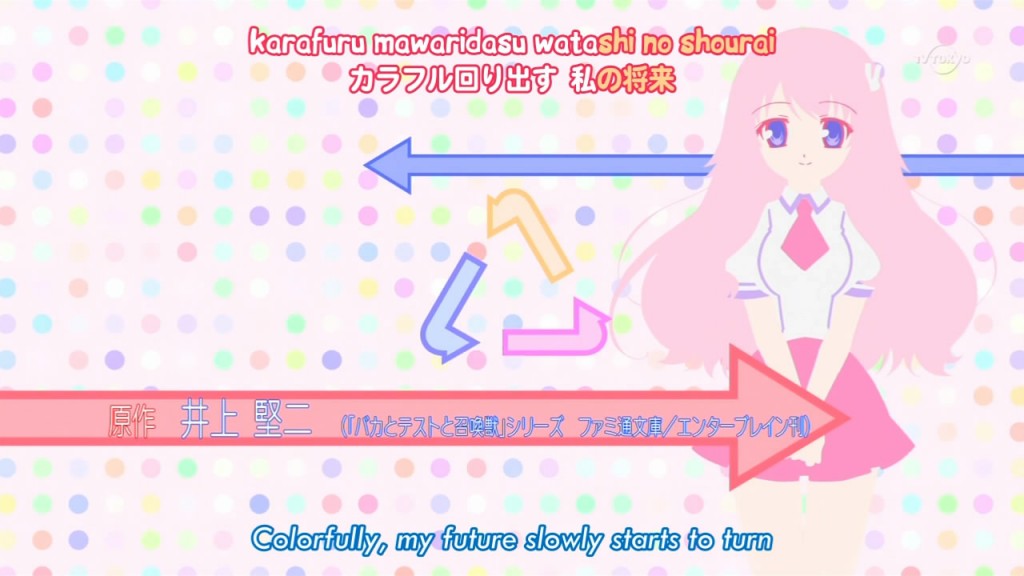 Karaoke. This episode only had the OP to do.
Typesetting. They typeset everything. Fabulous effort. Some of the screens suck though.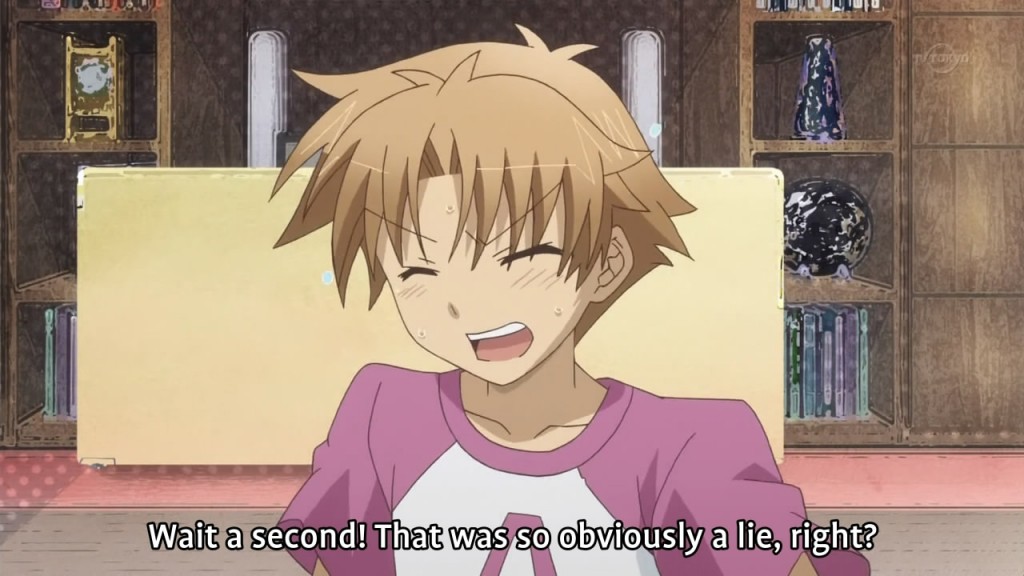 What purpose does the "so" serve? Get rid of it.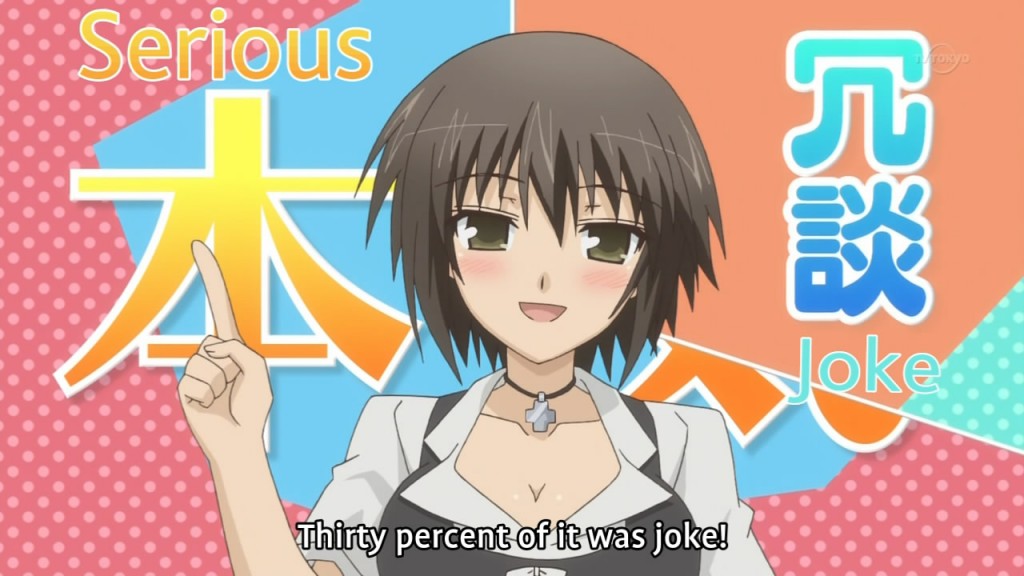 a joke.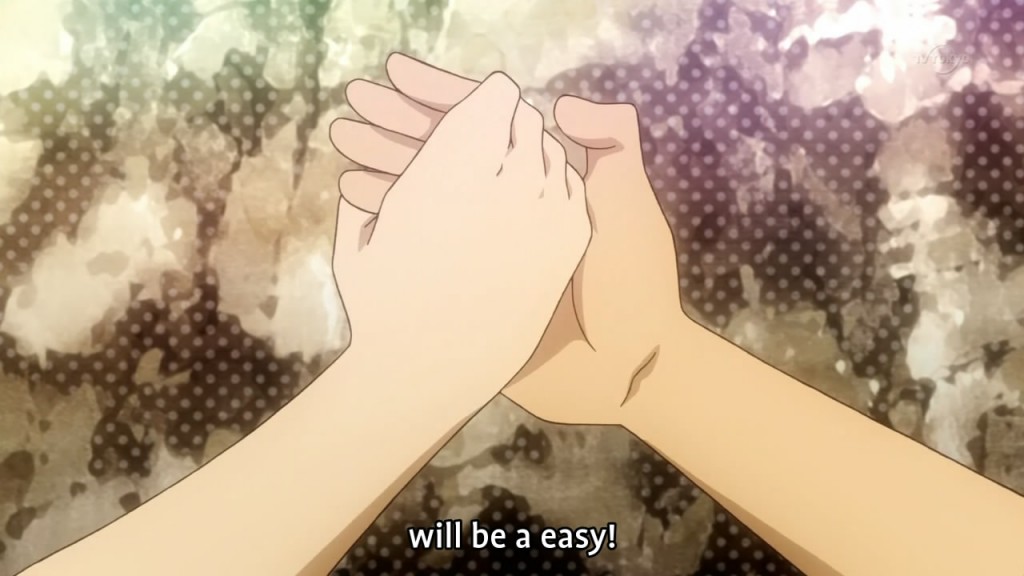 will be easy!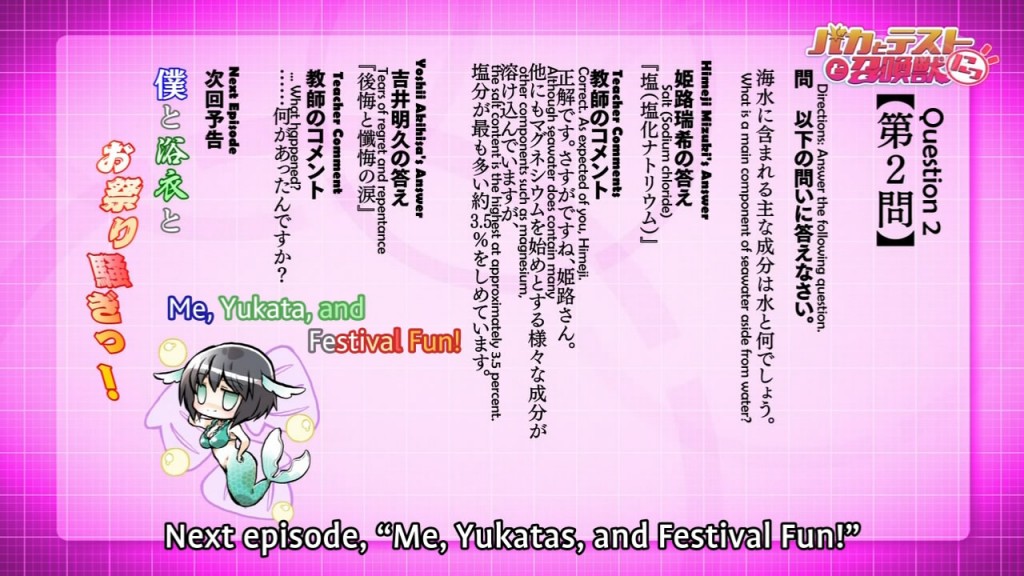 Title discrepancy.
And… yeah, that's it.
Overall grade: A-
The script was so good despite it looking like a nightmare to edit (ridiculous amount of text, a huge number of jokes that needed to be pulled off properly) that I didn't bother noting any of the grammatical errors involving commas (they weren't serious anyway). Special service~
Tags: Baka to Test, Baka to Test S2, Fansub Review, FFF, FFFpeeps, Summer 2011