Article
,
Fansubs
— By
Dark_Sage
on March 22, 2012 5:51 am

Because three periods are better than none.
Okay, let's have this talk.
The main problem with ellipses is that a lot of people don't really understand how to use them in fansubbing. Almost all literature on ellipses is related to their use in scholarly works as a means of paring down lengthy quotes. Fucking useless to fansubbers. Luckily, I'm awesome, so I decided to make an article on the subject.
Just FYI for anyone wondering why the fuck I keep switching between the two words:
ellipsis = singular
ellipses = plural
Table of Contents
Uno. Purpose
What's the point of ellipses?
Dos. Possibilities & Standards
How are ellipses represented and what are the best practices for ellipsis usage?
Tres. Conclusion
I fucked your mother.
~Uno~ Purpose
Ellipses are extremely useful forms of punctuation in fansubs.
1. Ellipses indicate a meaningful pause in speech. "meaningful" is the key word here because speech has pauses of all sorts, differing in length and sentence positioning and having an ellipsis for every single pause would result in a script with more ellipses than words. No thanks.
2. Ellipses indicate trailing in or trailing out of speech. (Continuation between lines.)
3. Ellipses can be used to continue the thoughts of already finished lines.
I'll go in-depth on each of these in the next part, but I felt it would be useful to set the tone for what's to come.
~Dos~ Possibilities & Standards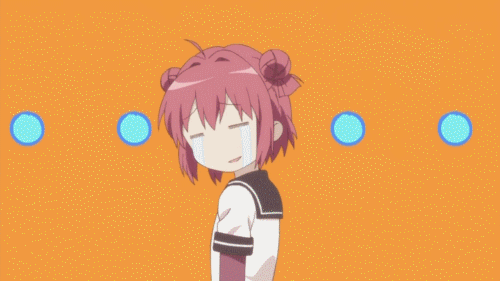 Premises upon which the following arguments are based:
1. Ellipses should be used sparingly.
An overuse of ellipses will distract the viewer. This is a bad thing, quite obviously — subs should never distract or detract from the show.
2. An ellipsis is represented by "…" instead of ". . . "
Ellipses look hideous when the stops are separated by spaces. REALLY hideous. Luckily, fansubbers already chose the most sensible standard for ellipsis display.
3. When coming off a word, the ellipsis is "attached" to it.
Thank goodness that this is already a standard in fansubbing. Having to argue this point would require me to triple the size of this section.
4. Style manuals don't know shit.
There is no real style manual for subbing. We can't rely on outdated, antiquated rules which are intended for dry, academic writings. This is natural speech, which is an entirely different matter than those style guides ever prepared for. So don't look to them for guidance.
Luckily ellipsis use is fairly standardized already. There's not too much to argue, but I'll go into each manner of ellipsis use and argue what the standard for it should be (bolded).
// indicates a new line.

I. Ellipses can be used to indicate a pause in a sentence.
1. That's… not a good idea.
2. That's…not a good idea.
3. That's… Not a good idea.
4. That's…Not a good idea.
Hopefully you can already see why 3 and 4 are wrong. This is all the same sentence and it's even on the same line. There's no reason why the first letter after an ellipsis would be capitalized, because that's not how sentences work.
With 1 and 2 as the only debatable choices, the best option ends up being option 1. Think of the ellipsis in this case as a super comma. It doesn't need to follow the natural flow of a sentence that a comma does. Instead, it enforces its own pauses, regardless of where they should fall in a "normal" sentence. Thinking of an ellipsis in these terms, it makes sense to envision the ellipsis as a comma (this comparison breaks down in other functions of the ellipsis as you'll see later, but it makes perfect sense here). So what you get are "That's, not a good idea." vs. "That's,not a good idea."
Holy fucking shit does that second one look bad. So don't do it like that. Option 1 is the best choice.
II. Trailing off and back in.
1. It's almost as if you're… // dead.
2. It's almost as if you're… // Dead.
3. It's almost as if you're… // …dead.
4. It's almost as if you're… // …Dead.
5. It's almost as if you're… // … dead.
6. It's almost as if you're… // … Dead.
Ugh. I hate to do this, but I propose two standards that can be considered "right" here. Unfortunately, each standard has its flaws. But before we get into that, let's pick apart the other choices.
5 and 6 first. Should ellipses be stranded out in space? No. They'll fucking float away if you do. I'm only half-joking — most punctuation tends to be grounded to words. One of the rare examples where it's not is highlighted by the em-dash I used in the previous sentence. While it's not touching any words, it's still "grounded" in the sense that it can only operate in that fashion when placed between two words.
"That's not–" <- As you can see here, when faced with the emptiness of the void, the em-dash latches onto the closest word. No floating allowed. Anyway, enough of this shit. back to the ellipses.
Following the logic of punctuation as a whole, we should avoid stranding the ellipsis, so 5 and 6 are out of the picture.
2 and 4 should also be out of the running. They indicate the second line can be considered a thought of its own — the capitalization is being used to show its independence. But is it really? No. At its core, the sentence is "It's almost as if you're dead." The second line is entirely dependent on the first ("Dead." has no meaning in and of itself here), so it should be lowercase to indicate this relationship.
This leaves us with 1 and 3.
1 is nice because it means fewer ellipses, especially if the sentence has to be spread over more than two lines. For example:
1. It's… // almost as if you're… // dead.
3. It's… // …almost as if you're… // …dead.
Ellipses aren't the prettiest things around and two see two of them in a single line can be slightly jarring.
However, you're guaranteed to never be confused with option 3. It makes sense. The ellipses are always going to indicate that there's another part of the line missing no matter which part of the line you're looking at.
So what we come down to is the aesthetic choice (option 1) vs. the logical choice (option 3). There's enough gray area here that both are acceptable. But whichever standard you choose, make sure to stick with it. No mid-series flip-flopping!
III. Ellipses can be used to continue the thoughts of already finished lines.
1. I don't hate you. // …or do I?
2. I don't hate you. // … or do I?
3. I don't hate you. // …Or do I?
4. I don't hate you. // … Or do I?
It's important to understand the intent of this usage of ellipses. The second part of the line is not planned to flow perfectly from the first. It's a passing reference, an afterthought. The first sentence is completely standalone by intent. Forcing ellipses onto the first line (one possible example, "I don't hate you… …or do I?") would kill the timing of the second line, because it indicates to the viewer that there is something else being added onto it. We want to reflect the intent of the writers, not get in the way of what they had planned for the script. Therefore, the four options displayed above are the only ones that are up for argument.
I've already argued that I don't think ellipses should be floating out in space. This brings us down to options 1 and 3 — questions of capitalization. And I've also argued this point in argument II. Woo-hoo! I've already done my own work here. The only option left is option 1, so we should go with that.
IV – Bonus Section! Trailing off in a standalone line, but with ending punctuation.
In the example below, the thought that trails off is "What the hell?" It is standalone in that the phrase is not continued in a following line.
1. What the…?
2. What the… ?
3. What the…
The first half of the thought is "What the" and the second part (that was cut off) is "hell?" It doesn't initially make sense for the ending punctuation to be added to the line.
But then comes the argument of clarity. What if it's not so clear-cut that the speaker is asking a question? What if the speaker is angry and shouting? How do we reflect that? We reflect it with option 1. Option 2 can be avoided because we don't put spaces in between punctuation usually.
In the example below, the thought that trails off is "You son of a bitch!" It is standalone in that the phrase is not continued in a following line.
1. You son of a…!
2. You son of a… !
3. You son of a…
Option 1 helps reflect the tone of the line. Think of a deaf or hard-of-hearing individual. They won't be able to tell the tone of the speaker without a visual cue. There's no real benefit to dropping it off instead of keeping it on, so we might as well make it as clear as possible.
In the example below, the thought that trails off is "You're my father." It is standalone in that the phrase is not continued in a following line.
1. You're my….
2. You're my… .
3. You're my…
So why didn't I follow the previous examples and add the ending punctuation to the end of the line? Simple. There's no real reason to. The previous lines only included ending punctuation for clarity. They changed how you pronounced their given lines. There's no clarity provided with the extra period here because it's already considered a normal sentence by default. The only thing provided here is a blight on screen real estate because nobody likes to see "….".
~Tres~ Conclusion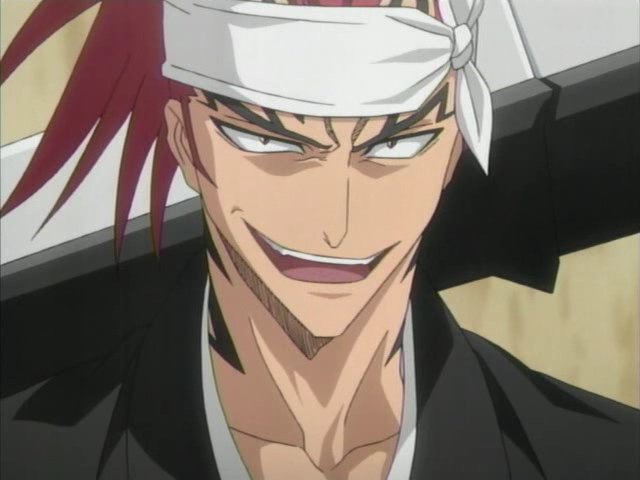 4/10. Kind of dry. Would fuck again, but maybe I'll go for her vagina next time.
Tags: Article, Fansub_Tips